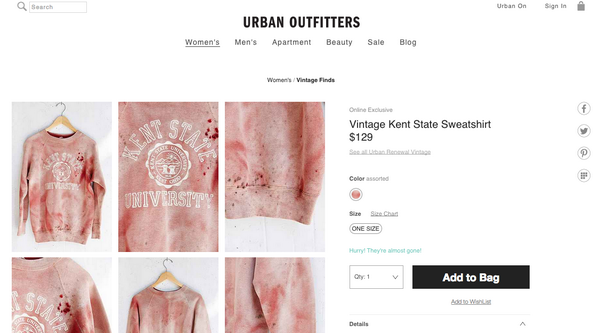 In 1970 four Kent State students were shot to death and nine more were wounded as the National Guard turned their guns on protestors. Forty-four years later, Urban Outfitters is monetizing the tragedy by selling a blood-stained hoodie complete with bullet holes.
Of course Urban Outfitters says the red stains and holes were simply an accident. Sure, an accident that the company photographed and posted on its site for sale for $125.
You can read about the controversy on Mashable and BuzzFeed so I'm not going to recount everything that has been said, but I want to make two points.
All Publicity is Good Publicity . . . unless we act
Has H&M benefitted from the fact that their clothing labels were found in the…
Read More >