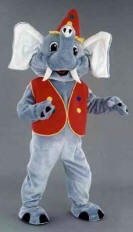 The sample chapter (is or has been) started.
Never has a blinking cursor seemed so intimidating. Normally, my writing spans 800 to 1,000 words – tops – and whenever it appears somewhere it exists for a day to a month. I usually bang out these pieces in a day and then revisit them a few days later to rewrite them. But writing a book…
So long. So permanent.
Yikes!
I'm a no-stress kind of guy, but that blasted blank-page cursor on Thursday gave me the ol-elephant-on-the-chest-feeling. Primarily, the elephant existed because of tense. I prefer to write in the present tense and often when I write in the past tense I'll find myself switching back to the present. I…
Read More >